Archive for the 'News Post' Category
KOAM (Korean American) TV crew will cover this event.  It's not open to the public, but as the speaker, I can invite a few guests.  Those wishing to attend this event should contact Maija.  In this comfort women's testimonies-based presentation, Maija will present the lives of these women before, during, and after their lives as comfort women of WWII.  Her discussion will include testimonies by Japanese soldiers who used these women's services and the issues that pose obstacles to the resolution and closures for the women.
#comfortwomen #sexslaves #warraparation
Maija's TEDx Talk, 2/22/14:
KOMU TV, Columbia, MO, 10/07/15:
http://www.komu.com/player/?video_id=30873&zone=5&categories=5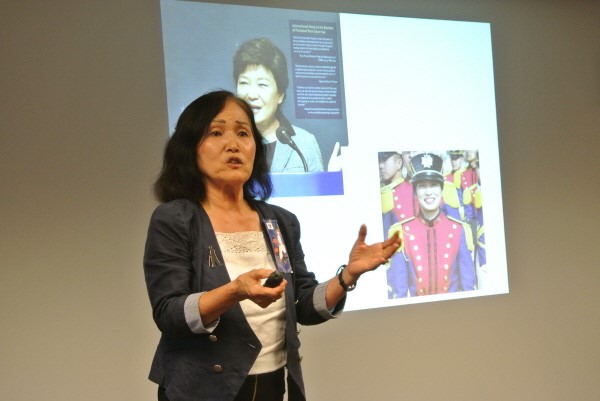 Maija gave a power point presentation on her autobiographical novel about Korea, The Voices of Heaven, on 9/12/15, at the University of Washington East Asian Library's Buksori (Korean Drum Beat) Program.  KOAM TV of Seattle and SeattleN News crew covered the event.  Here is the link to SeattleN New article.
http://www.seattlen.com/n/bbs/board.php?bo_table=News&wr_id=10226
Summary translation in English: ". . .  for the first time, the U. Washington Library Korean Studies Section's "Book Sori" ("Korean Drum Beat") author series, which ran for 2 years,  invited an author who wrote a book about Korea in English. . . . using 'dramatic and delightful' Korean language and delivering her presentation powerfully, Maija Rhee Devine transported her audience to her autobiographical, magical stories of growing up in patriarchal, son-preferring Confucian Korea and living through the Korean War. . . .  With her punchy delivery style, she had the audience break out in laughs, but under the hilarity ran profoundly sad course of her stories."
#seattle #thevoicesofheaven #koreanwar
In her TEDx Talk, 2/22/14, (http://youtu.be/GFD-6JFLF5A), Maija discusses the characters and the stories of love affected profoundly by the Korea's centuries-old son preference culture and the Korean War as portrayed in The Voices of Heaven.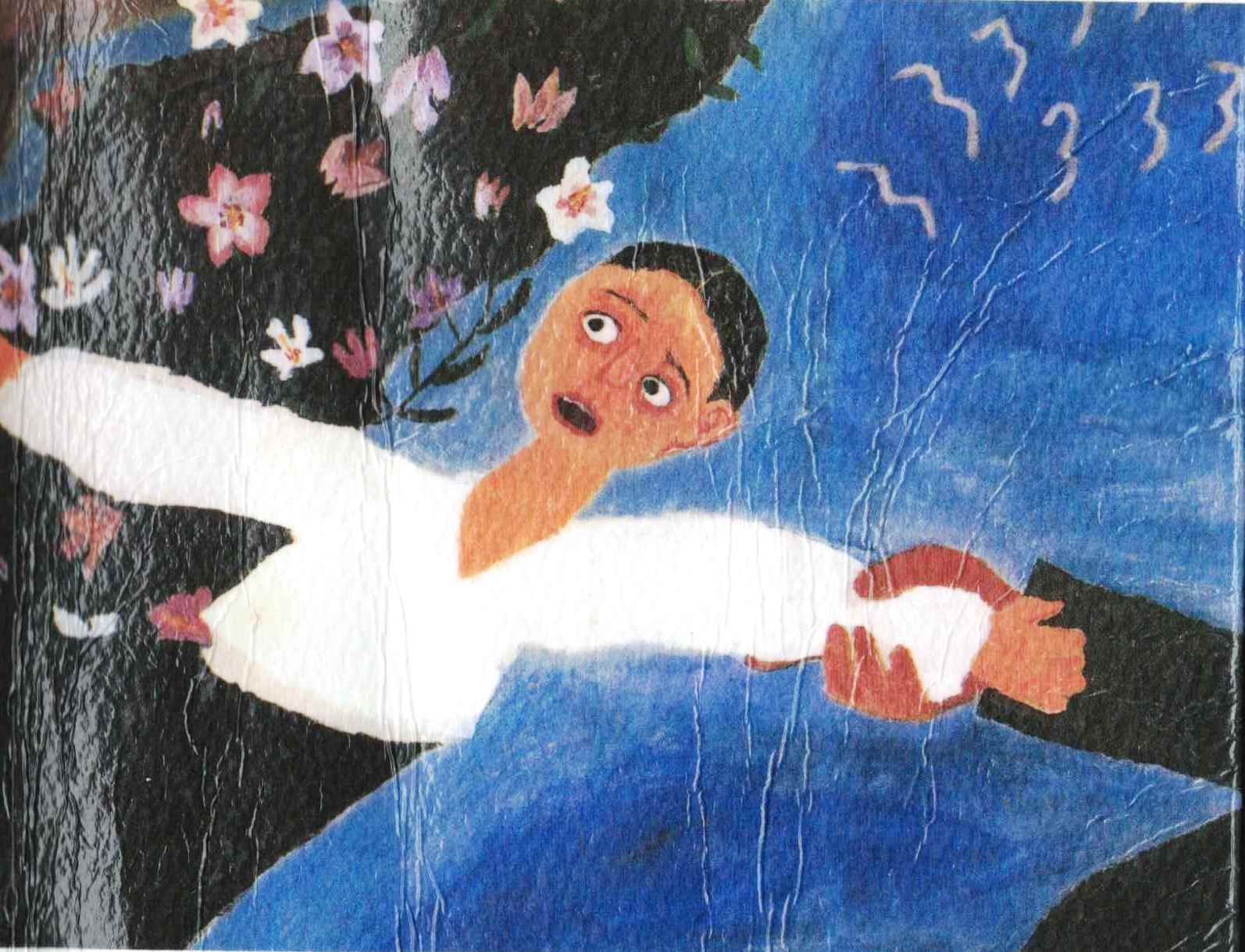 The Korea Times, "A Korean Comfort Woman and a Japanese Officer," 08/05/15.  This is a story of a former Korean comfort woman Soon Duk Kim based on her 1999 testimony published in Korean.  After her return to Korea, decades later, she took an art class as part of her trauma therapy and produced colorful and  provocative paintings.  I upload one of them, titled, "Stolen Away."  http://www.koreatimes.co.kr/www/news/opinon/2015/08/162_184265.html
#comfortwomen #korea #japan #military #WWII  (Maija's TEDx Talk, 2/22/14:http://youtu.be/GFD-6JFLF5A)

Maija's TEDx talk of 2/22/14 (http://youtu.be/GFD-6JFLF5A) posted on youtube 4/15/14 now has almost 3,000 views.  Many viewers commented that the points made in the talk, i.e., how the 1950s story of son preference culture originating from patriarchal values portrayed in The Voices of Heaven reveal harsh realities about today's S. Korean society, particularly in gender and population issues (they must import brides from other countries), opened their eyes to aspects of Korea they have not been aware of.   They realize the global significance of the discussion as the sex-selective abortions of female fetuses  rage at much larger scale in China, India, and N. Africa than in S. Korea, where the rate of such abortions has been reduced by more than 80% from the 1970s level.  The remaining 10%-20% still results in thousands of sex selective abortions and the sex ratio at birth is still 107 boys to 100 girls (as of December of 2013), which is higher than the ratio of 104 boys to 100 considered to be the desirable rate by experts.  But S. Korea has made great strides, too, in improving women's status.  The Family Reform Act of 1989 provide women with the right to inherit their husbands' estates ahead of their mothers-in-law, but not ahead of their children.  The reformed labor laws grant generous maternity leaves to women.  Women can now have joint custody of their children.  More women graduate from colleges than men do.  However, according to The Economist March issue of 2015, S. Korea still has much to do to rise in its rank among advanced countries in terms of providing more gender equality.  S. Korea is still ranked the lowest in The Economist's glass-ceiling index.